When you dream up an idea which evolves to become an obsession, it is incredibly exciting and reassuring when someone believes in it. Even more so if they're keen to become part of the expedition by sponsoring it. Kilchoman was the first company to say yes.
If you haven't heard of this exciting new whisky, then they're one to look out for. Located on an old farm on Islay, the family run distillery, founded in 2005, was the first new distillery to be built on the island for over 124 years. Islay is the most famous island in Scotland for producing whisky so they had some strong competition.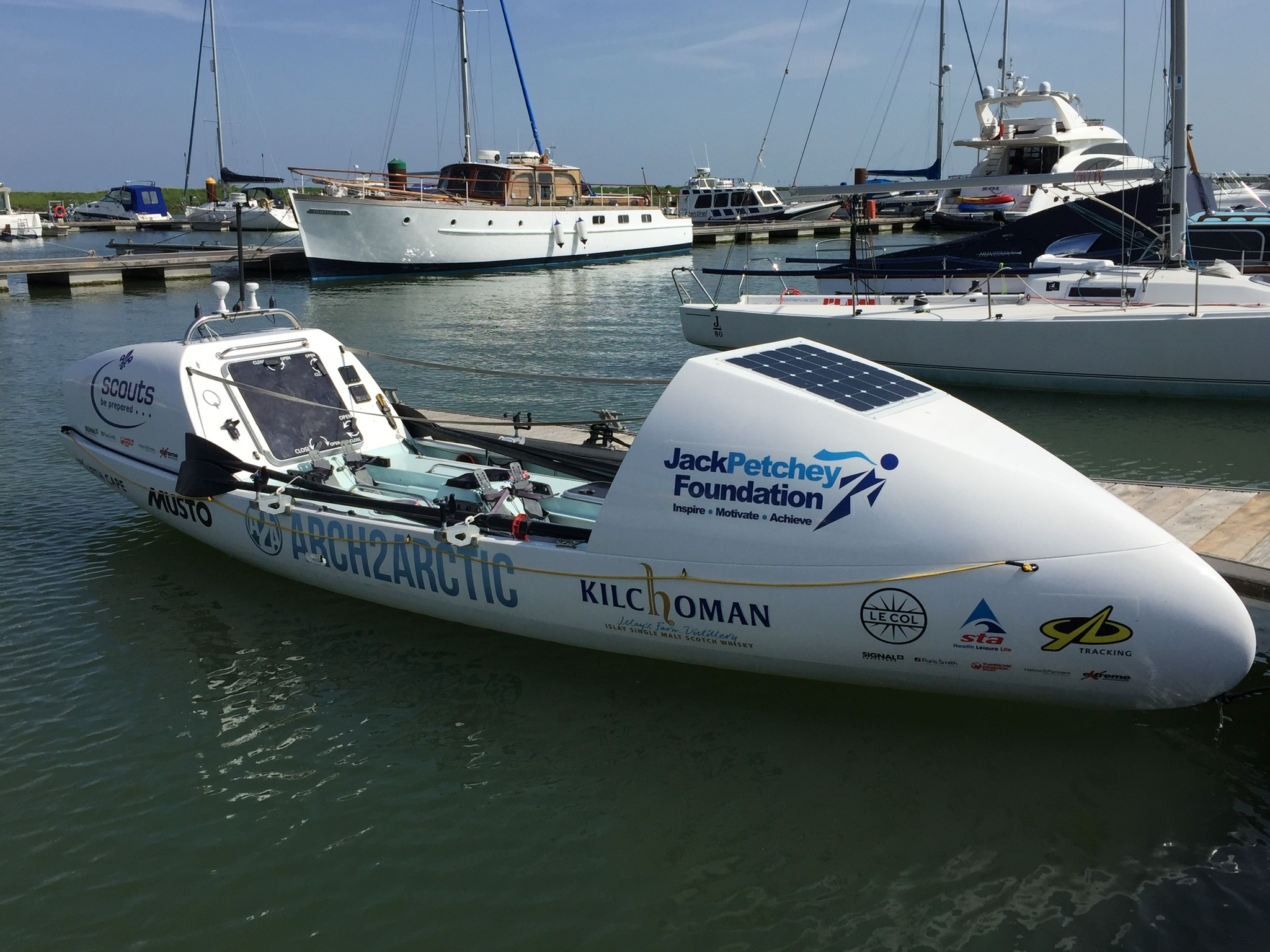 Lady Susan branded with one of our main sponsors, Kilchoman Distillery
There are a few factors that set Kilchoman apart right from the beginning. They grow their own barley on the farm which is very rare, most distilleries simply buy it in. They are also one of only six distilleries to carry out floor maltings. This traditional technique involves laying the barley out on the floor and regularly turning it over with a rake so that the germination process begins. They then follow the usual process of peating, malting, milling and finally distilling.
Both Rob and I have a connection to the Wills' familly, who founded it, but interestingly, in completely separate ways. Anthony, the owner, used to live in Bristol where Rob is from and he used to play tennis with George, one of Anthony's sons. They then moved up to Crianlarich on the west coast of Scotland and became family friends with my parents. I used to play golf and tennis with the boys and we went to the same school.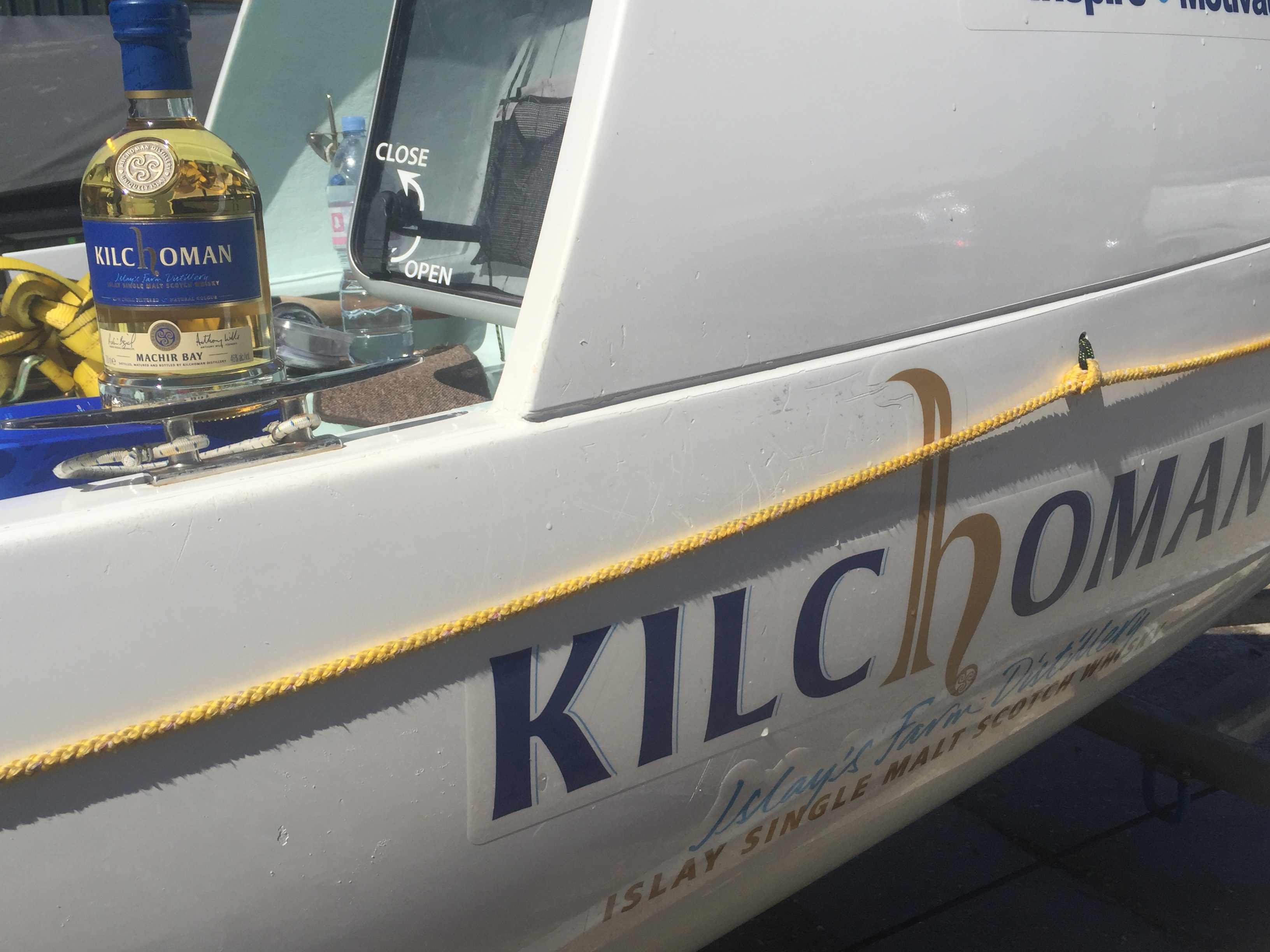 The bottle of Machir Bay that we will be taking for the row to perk up morale when it's needed.
When they moved to Islay I somewhat lost touch. It turns out they've been very busy building this special new enterprise. The holy trinity of organising an expedition is the Idea, the Cause and the Sponsors. They are dependent on each other. Without the sponsors the idea doesn't happen and if the idea doesn't happen then the cause receives no money. We would be going nowhere without the help of Kilchoman who have taken a leap of faith in us.
We're extremely grateful to Anthony and his family and we hope to do them proud in achieving our goal. So, welcome aboard Kilchoman! We're really proud to have the logo on our boat and look forward to enjoying a dram or two of Kilchoman's Machir Bay in Svalbard. Slainte!